Rooftop MetalWalk System & Handrails: Keeping You Safe on the Roof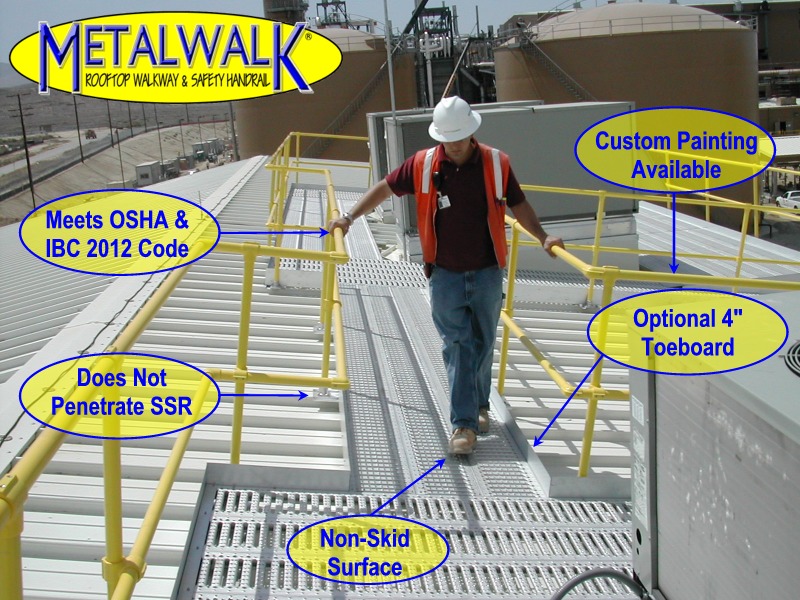 Design Components Inc. of Atlanta, GA is the proud exclusive supplier of the rooftop walkway system known as Metalwalk®. We are members of the McGraw-Hill Construction Sweets Network®.
We also carry Metalwalk® rooftop walkway and safety handrail systems for commercial and industrial accounts. Our non-skid grating comes in standard 12" wide x 12' long interlocking planks for maximum design flexibility.
Exceeds OSHA and IBC 2012 code requirements
Does not penetrate SSR panels
Custom painting available

Optional 4" toeboard non-skid surface


For more information, contact us today. You can learn more about us by visiting our home page. We are located just a few miles south of Atlanta in Fayetteville, Ga., and look forward to meeting all of your rooftop and metal building component needs.